Lady Chronicles: The Eco-Friendly Vajajay with Seventh Generation
This shop has been compensated by Collective Bias, Inc. and its advertiser. All opinions are mine alone. #SeventhGenerationFemCare #CollectiveBias
When it comes to beauty, us ladies are all about the makeup, skincare and hair products. We will run to our favorite makeup store for the newest in beauty trends, and research the heck out of products to ensure that they're sustainable and free of all the chemicals that can sneak into our skin, wreaking havoc on our radiant profiles. I mean who wants to wear a stunning red lip at the risk of ingesting harmful chemicals, Not I.
But beauty isn't all about what's up top. It's also about what you've got going on downstairs. Now wait, WAIT! I know what you're thinking. " I know we are not about to have THAT talk on Finding Lex." Well unclutch those pearls Susan because, yes. . . we are.
As I become more conscious of what I place on my skin, hair and even eat - working to become more aware of a holistic way of living - the more I'm becoming aware of products I'm using to maintain my lady parts.
Seventh Generation is a pretty amazing line of eco-friendly products for home and body.
What originally got my attention with these products are the new Seventh Generation™ Comfort Applicator Tampons that use zero added fragrances. As someone who is sensitive to many fragrance based products, I was excited to try these out.
Why does this matter? Who doesn't like a fragranced honeypot? Well, fun fact ma'am! - Your vaginal skin is sensitive and fragrances are unnecessary ingredients in feminine care products that don't make the product work or absorb any better.
These tampons are also hypoallergenic and use organic cotton. I have to admit that my initial and primary concern was the leak protection. Right? You're with me on that one. Luckily there are two levels of absorbency (I went with regular absorbency) and they worked great! I had a few extra stashed in my mini clutch just in case but didn't have to reach for them outside of regular use.
Oh! And if you're not a fan of tampons, the line is complete with Free & Clear fragrance-free Ultra-Thin Pads and Free & Clear Pantiliners too. Do you! Free & Clear simply means that these products don't contain any sort of fragrance, natural or artifical.
The entire #SeventhGenerationFemCare line is available for purchase at Target, which makes for a perfect shopping trip where you can also stock up on sweets, home decor and laundry stuffs. . .whatever makes you happy. Be sure to check the Target Cartwheel App for extra savings! I personally picked up a few new lippies and a fashion magazine to round out my self-care purchases for the day.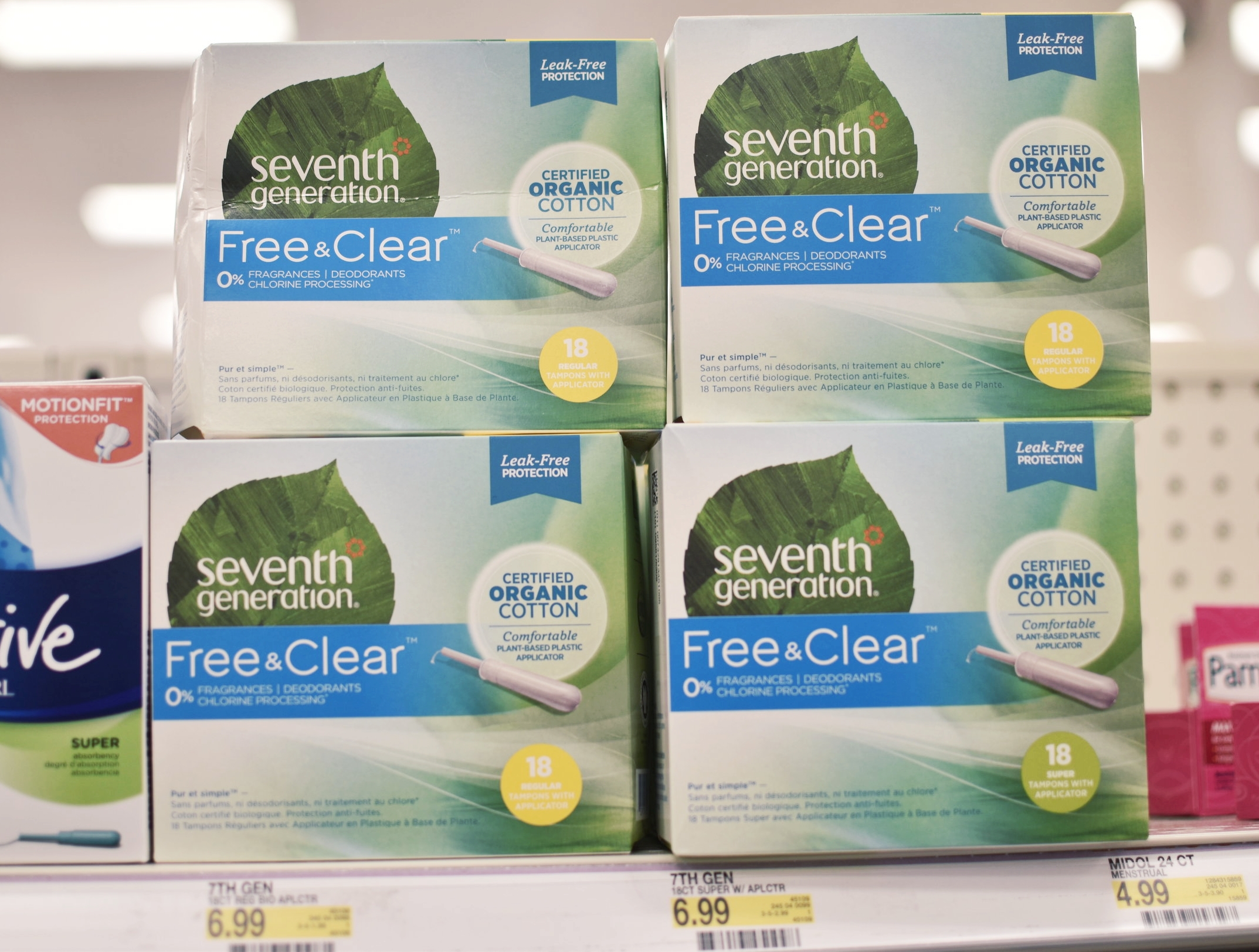 Self-care is something that is so important for all of us to take part it in. We are all so busy working to reach our dreams, taking care of families and so much more every day that setting aside some time to do things that make you feel your best is super important.
Here are a few things you can add to your daily self-care routine to keep you happy, healthy and feeling amazing!
1. Schedule Daily Recharge Time
Mark it in your calendar as you would any important event. Take 30 minutes away from your phone, family and any other distraction to decompress and acknowledge your wins for the day! Doing this allows you to see your daily accomplishments and encourage yourself to keep going.
2. Find An Outlet
Creativity plays a big part in how we work through challenges so we can accept them. So whether it's drawing, singing, dancing, journaling, or painting, find that outlet and use it!
3. Say No To Guilt
We often allow ourselves to feel guilty for doing things for ourselves. Don't! You deserve that spa visit, that pint of your favorite ice cream, the dinner and movie date you take alone. YOU are your most valuable asset, so don't feel guilty about investing.
Moral of the story here is that I plan on treating my lady parts with the same respect that I do my hair and skin - with the utmost care. Only the best for me, please and thanks.
So let's discuss! How familiar are you with Seventh Generation™ feminine products? Are you also looking for eco-friendly ways to keep your self-care routine?